In my latest Social CEO interview I have the great pleasure of speaking to Brian Garish, the charismatic and inspirational CEO of Banfield Pet Hospital, the largest general veterinary practice in the U.S. with more than 1,000 hospitals across the country, and in Puerto Rico.
Why is Brian inspirational? Because he puts empathy at the heart of everything he does. It defines him and his leadership style. By extension, it defines what Banfield is all about. He's also great at social media too!
Oh – and he likes cats.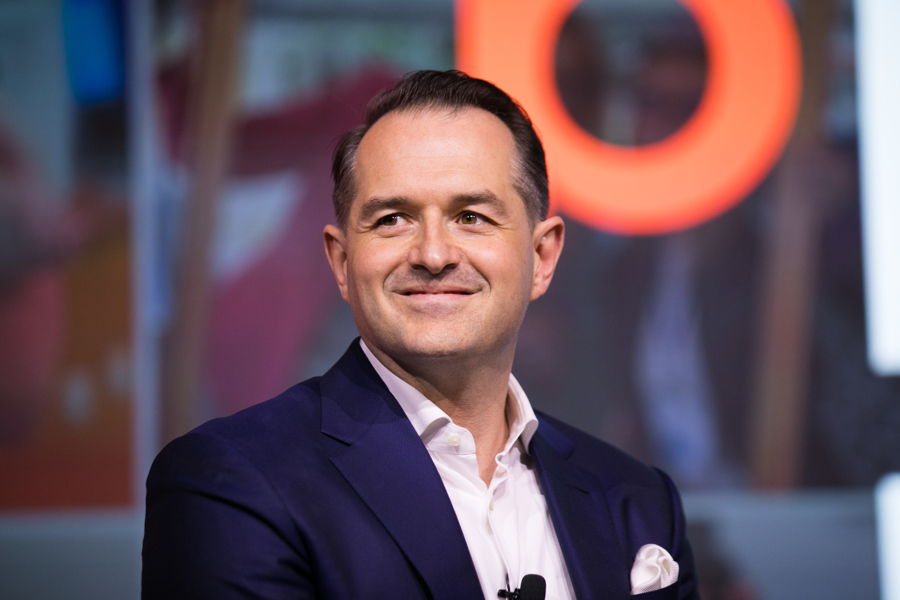 The Social C-Suite: Brian, what led you to becoming the CEO of Banfield Pet Hospital?
Brian Garish: My journey to the C-Suite began with stocking store shelves. I dropped out of college initially and went straight to work. I've never sat in a corner office or followed a traditional trajectory.
My unique path has pushed me to think differently about leadership and what is considered the "normal" or "right" way to do things. For me, it took a mentor early in my career to push me to think long-term and ensure there were no barriers to fulfilling my potential. This led me to understand the importance of rounding out my real-world work experience with a college education, providing me with more freedom to pick my path going forward. Today, I continue to invest in my personal development and encourage my team to do the same.
I joined Banfield in 2015 as Chief Operating Officer and became President in 2017, with more than 20 years of healthcare leadership at Walgreens and CVS behind me. My unique career journey reinforced to me that strategy without empathy is a wasted idea. This has led me to focus my energy on giving authority to others so our Associates are empowered to grow and develop.
Today, my top priority is creating a high-performing, inclusive culture for our 19,000+ Associates across the country. Our purpose – a better world for pets – is at the heart of everything we do, and I believe firmly that in supporting pet health we are uniquely positioned to advance human health and elevate societal wellbeing.
"Strategy without empathy is a wasted idea"
You wrote on LinkedIn recently that "Culture is my top priority." Can you expand on that?
Yes, culture is absolutely my top priority. I lead with empathy, impatience, and impact, fostering conversations at scale and creating a high-performing, inclusive work environment for our 19,000+ Associates across the country.
Empathy goes back to the idea that the voices of those closest to our consumers are the loudest voices across our organization. I am impatient about making sure we are empathetically listening to our people and moving fast to over-deliver and maximize impact in society. When I think about how we measure impact, it's not only through business results. More importantly, it's about how we are positively changing the lives of people, pets, and broader society. Too many leaders talk only about earnings and not enough about impact.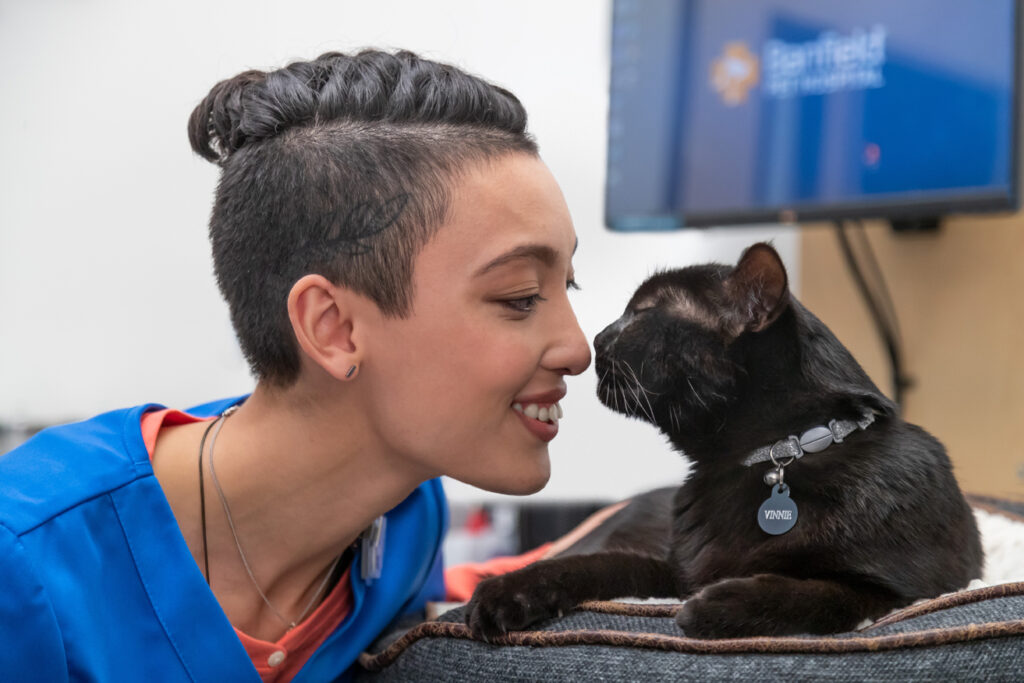 There are three areas of priority Banfield is devoting its full resources toward to make an impact on society: opening educational pathways, elevating mental health, and empowering women.
These are areas that we've been addressing since I became CEO of Banfield in 2017, through financial investments and focused attention. Now, I'm proud to say we are redoubling our efforts, aiming to drive lasting, systemic change, both for our industry and other organizations.
We're calling this effort BANDtogether, driving internal initiatives across our business and engaging in a series of multi-sector discussions to generate ideas and, more importantly, actions in response to these society-wide challenges.
We recently convened several experts representing academia, government, philanthropy and other businesses for our first roundtable focused on education. The insights and ideas shared about how we can collaborate to ensure today's workforce has access to the tools and resources they need to be their best selves was so powerful.
"Too many leaders talk only about earnings and not enough about impact"
We look forward to Banfield's next two roundtable discussions later this year, focused on elevating mental health and empowering women.
As leaders, we need to constantly drive our discussions and decisions back to how can we improve the lives and realities of everyone in our care.
Your social media approach is a bit different from some of the other CEOs I've interviewed. You are very much focussed internally, on your employees (or Associates, as you call them) rather than the public. Why is that?
I am driven by our purpose to make a better world for pets. This starts by making a better world for our Associates. If you take care of your people, everything else will follow – including a more engaged, skilled, and well workforce.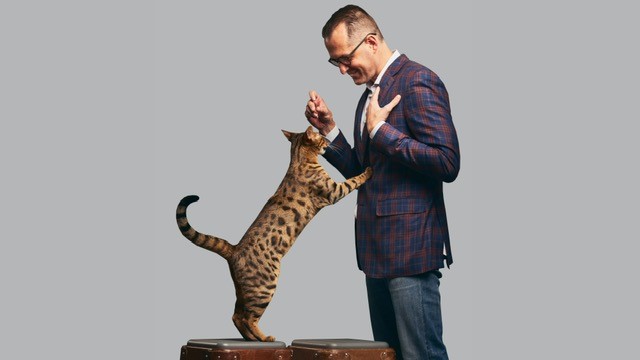 I truly believe that there's a strong link between culture and business growth. Key to the creation of a positive culture is an open, two-way dialogue to know what your Associates are thinking, including their own ideas for how to improve business. As leaders, it is our job to ensure that Associates feel safe to speak up and be heard without judgement for transformational conversations to take place.
Using social media to engage in conversation at scale—and creating a safe space for honest discussions—has led to major breakthroughs at Banfield to help tackle some of the most pressing issues impacting our people, the veterinary profession, and society at large.
For example, because we know high levels of veterinary student debt are plaguing the industry, Banfield is one of just 8% of U.S. companies that offer a student debt benefit. In just two years, we've already contributed $16.5M toward helping our veterinarians pay off student loans and enabled $16.5M in educational debt refinancing.
"Using social media to engage in conversations at scale—and creating a safe space for honest discussions—has led to major breakthroughs at Banfield"
We have fully embraced equity, inclusion, and diversity at Banfield, launching Diversity Resource Groups to better understand how we create a more personalized culture to meet diverse needs. Inclusion is our choice and it fuels our growth. For me, it starts with including the voice of our Associates in our strategic direction. You can have the best strategy in the world, but if your people aren't committed to it and wanting to work on it, you've wasted your time. Inclusion is part of larger societal wellbeing, and an area where we are partnering with our Associates to create change.
As a result of our action and engaging in conversations at scale with our people, we have seen strong positive results including growth significantly faster than the industry over the past five years and our turnover rate is the lowest it's ever been.
You're particularly active on Instagram. Why that platform?
More than 75 percent of Banfield's workforce consists of Millennials and Gen-Zers, which means that using social media to connect is not optional. Many companies focus only on their intranet or email communication, forcing people to use their platform. This one-way mode of communication is becoming less relevant. Companies should also use systems that people are already using.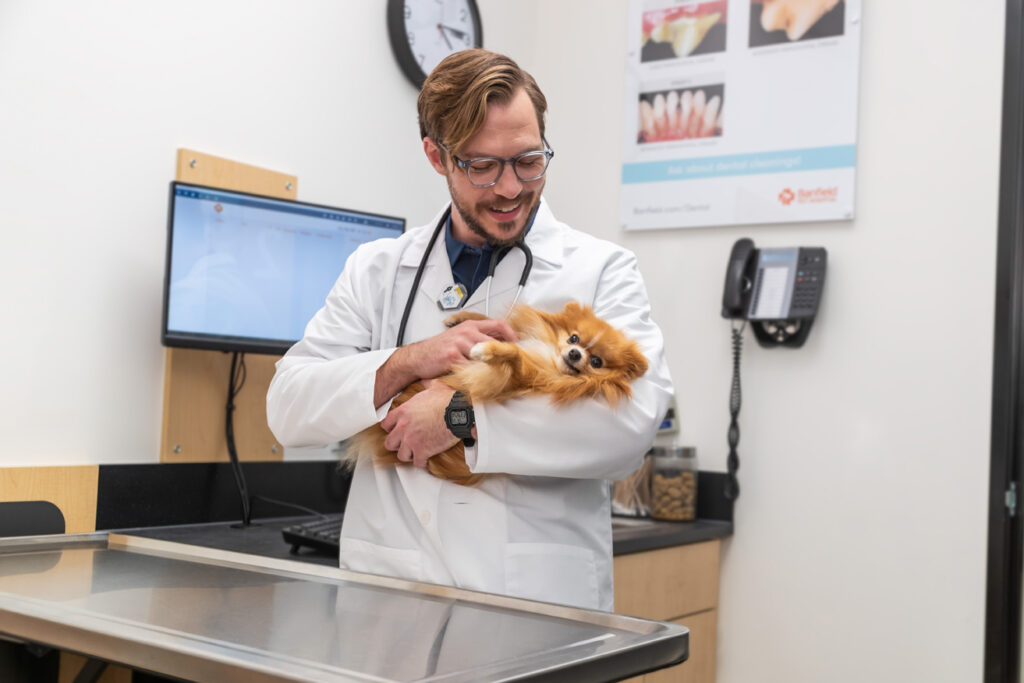 As leaders, we must go to where the conversation is happening instead of expecting the conversation to come to us. That's why I use Instagram – it's where our people are every day. When I scroll through my feed, I can learn about what's happening in our hospitals and directly engage with Associates. This is especially crucial at a time when we're all still connecting virtually versus in-person.
Tell me more about your Instagram strategy. What tactics do you use to encourage Associates to interact with you?
To me, social media is about connecting with our people in meaningful ways. This could mean acknowledging their hard work, answering questions, or taking the opportunity to reinforce how grateful we are for their compassion, creativity, leadership, and incredible commitment to their work.
"As leaders, we must go to where the conversation is happening instead of expecting the conversation to come to us. That's why I use Instagram – it's where our people are every day"
I will regularly host outside guests for live conversations using Instagram—an author or an expert—so my colleagues learn alongside me and ask their own questions at the same time. I share my favorite books and new ideas to energize Associates and keep our dialogue going. Recently, I asked Associates on Instagram to share a book that's had a deep impact on them and their development. The post garnered such a great response that an impromptu book club was formed, and I sent out nearly 100 of my favorite books to Associates across the country.
Through this type of engagement, coupled with sharing aspects of my personal life—such as the antics of my cats Ashin and Kenji—I lead by example and remind our hospital Associates of the importance of taking time out to do things we enjoy.
I'm incredibly excited to be bringing back what I call Banter with Brian on my Instagram feed this year, an "Ask Me Anything" style activation where I solicit and answer questions directly from our Associates. The ideas, comments, and feedback I hear and then activate on—whether that's new scrubs policies or technology investments—are critical to not only the future success of our practice but the continued engagement of our workforce.
Social media obviously isn't about broadcasting with you. You clearly value the interaction side of it. How do you find time to respond to everyone?
That's correct – I'm a firm believer in leveraging social media for listening and responding constructively, rather than for preaching. When done correctly, it can be an invaluable tool for connection and provides a direct line of communication with Associates to ensure everyone's voices are heard. This helps create the conditions in which we can listen, learn, and act.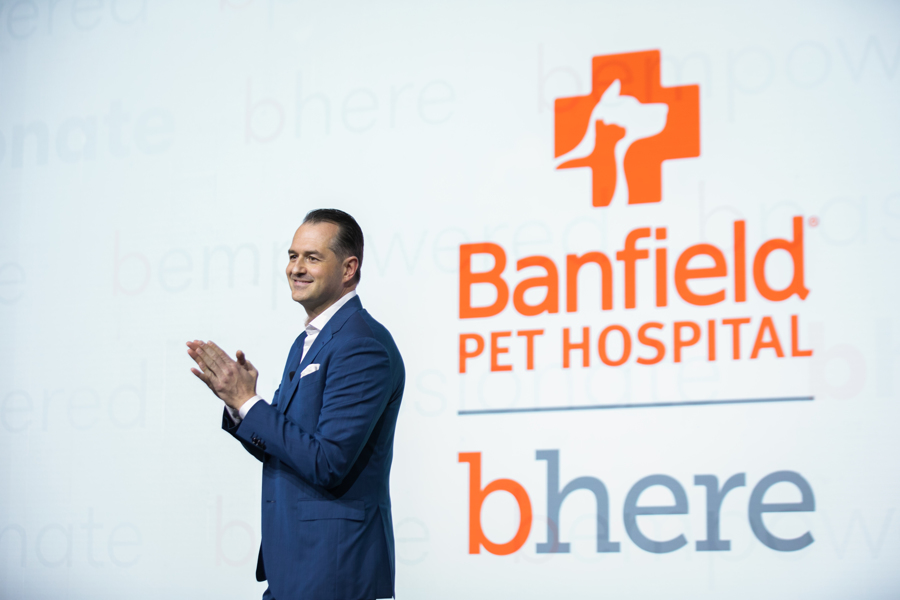 I strongly believe that staying connected empowers our people during these challenging times. While many organizations wait for their employees to come to them, I prioritize making time to go directly to the source.
As well as using social media to speak directly to your workforce, you also use it in an outward-facing way, to engage with customers and supporters. What is your approach with that?
One of the aspects of Instagram I appreciate most is that while my page is geared towards Banfield Associates, as a public platform, anyone can visit my profile and get a direct line of sight to Banfield's culture. I think this resonates – especially with today's pet owner. People are not only owning pets at higher rates than any other generation, they are also approaching pet care differently.
"Customers are demanding a different kind of experience – one that's more digital, connected, and instantaneous"
Customers are demanding a different kind of experience – one that's more digital, connected, and instantaneous. They are also looking for positive action, not just talk, from brands. The conversations and open dialogue on my page give insight into Banfield's values and the societal issues we're addressing as an organization.
Do you have an internal team to help you with your social strategy and to give you content ideas?
What I'm most proud of about my social media presence is how authentic and meaningful my interactions are with Associates. I'm incredibly hands-on with all my content, as I want to read, respond to, and interact with Associate's questions, feedback, and comments directly. At the same time, I want the content that Associates see from me to be my thoughts and ideas. This goes back to creating an honest two-way dialogue and meaningful connections.
How do you see the role of leadership developing as social media becomes more embedded in society?
I believe that leaders need to prioritize being agile and using new, creative ways of communicating. The pandemic taught us the value in being able to move quickly and explore every option possible to ensure that people feel heard and supported. Social media will absolutely continue to play a central role in how society interacts and communicates with one another, but as leaders, we need to continue to listen to the needs of our organization and meet people where they are – whether that's Instagram or elsewhere.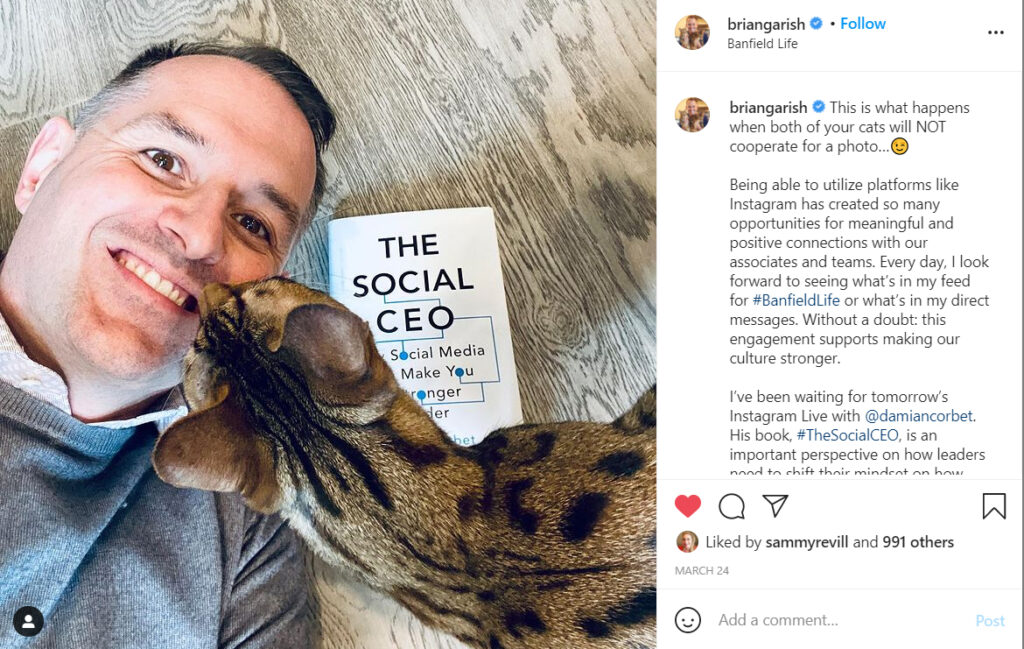 Finally, if you could offer one piece of advice to a CEO who was nervous about taking up social media, what would it be?
The best advice I can give is take the time to truly get to know and understand your workforce. At Banfield, we continue to listen to our people to ensure how – and what – we're communicating is impactful. Our goal is to continue to build a culture of wellbeing and belonging while ensuring our people have the information they need to deliver high-quality care to pets – and social media is just one piece of that.
No matter how your organization decides to leverage social media, the most important component is making sure it's resonating with your people.
______________________________________
Wow. All I can say is that if I was a vet in the U.S. or Puerto Rico, I'd want to work for Banfield! With a CEO like Brian—and his empathetic vision for taking the company forward and engaging with Associates (and the public) on social media—I can't think of a better place to work.