"I am a vocal, animated, and sometimes foul-mouthed CEO."
Those are the words of John Legere, CEO of T-Mobile USA.
Type 'John Legere social media' into Google and you'll be surprised, entertained, amused, shocked, educated – and probably appalled – all at the same time.  He could be described as a loose cannon – or he could be very astute and absolutely in tune with his customers. I'm sticking my neck out and opting for the latter (don't let me down, John!).
I had to think twice before announcing him as this week's 'Social CEO of the Week'. Not because he doesn't deserve it. Oh no – he deserves it all right. I'm just worried that he puts all other CEOs in the shade.
This is a man who doesn't shy away from controversy – or hugely entertaining Twitter spats with Donald Trump or the CEO of a rival company – all for the sake of attracting more paying customers. He's also had to publicly apologize more than once for his outbursts.
The fact is, all of this seems to be working. As Danielle Sacks says in this Fast Company article: "Since he (Legere) first recast T-Mobile as the underdog anti-carrier in the spring of 2013, it has come back from near death. In addition to customer growth, revenues increased 13% year over year in the first quarter of 2015 (though the company continues to lose money), and it is now on par with the incumbent No. 3, Sprint."
The company added another two million customers in the last quarter of 2015.
Legere also has over 2.29 million Twitter followers – which makes him a bona fide social media celebrity. T-Mobile USA even told investors that if they really want the latest company news, they should follow Legere on Twitter and Periscope:
"The information we post through these social media channels may be deemed material," it said in a press release. "Accordingly, investors should monitor these social media channels in addition to following the Company's press releases, SEC filings and public conference calls and webcasts."
He's now so famous (or infamous) that Twitter has even given him his very own emoji: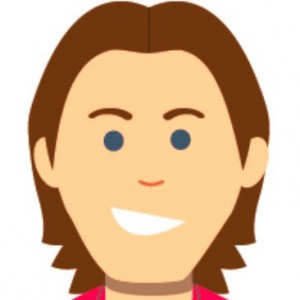 He posts all his own tweets and reads every tweet he receives: "I take every Tweet that comes in and I read it. I forward it to people. My executive team gets them, we reply, and at my staff meeting every Tuesday, we track social media impressions, what they are and how we've responded to them. It takes a ton of time, it's a lot of fun. You got to be real, and you got to be out there."
To Legere, Twitter (and other social networks like Periscope and Instagram) are absolutely essential branding and communications tools – and they help him keep ahead of his rivals.
His approach to social media should make all other CEOs stop and think, especially if they run consumer brands. He has the power to reach millions of people – including investors – that just isn't possible through conventional PR and comms channels.
Do you dare to be like him?
You can find Legere on social media here (interestingly, he doesn't do LinkedIn):
Twitter: @JohnLegere
Instagram: @johnlegere
Periscope: @JohnLegere